My debut album « LE NOUVEAU SALON » is on its way!!!! A home experience of a new Proustian Parisian Salon! 
I can't wait to share it with you!
It is a new perspective on the flute repertoire inspired by the French writer Marcel Proust and his novel « A la Recherche du Temps Perdu » and the Parisians Salons from La Belle Epoque.
Find all the details below: Concept, repertoire musicians, collaborators.
Release worldwide and online: beginning of April 2023 on ETCETERA RECORDS!
Official Release concert: 29th March 2023 in Amsterdam Uilenburgersjoel!
Projected supported by « Sena Muziekproductiefonds » and the Prins Bernhard Cultuur fonds.
And a very successful crowdfunding campaign on « Voordekunst », thank you so much to all the 196 donators!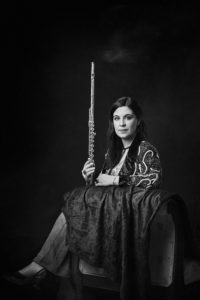 Musicians:
Sarah Ouakrat, Flute
Floor Le Coultre, violin
Maarten Den Hengst, piano
Ivana Alkovic, piano
Michael Bennett, tenor
Sound engineer: Guido Tichelman
Recording location: Westvest 90, Schiedam (21-25 Nov. 2022)
Photos by the amazing Visual Artist- Kaupo Kikkas! And a whole series is coming up… stay tuned!
video work: Maarten Elzinga
Special collaboration with the « cercle des artistes européens », 3 special concerts/exhibition projects in 2023! (September, Carré des Coignar Nogent sur Marne /October, Lagny sur Marne/November, auditorio Manuel De Falla in Granada in Spain) www.cercledesartisteseuropeens.com/partenariats-dans-l-art-et-la-culture/
« Le Nouveau Salon » concept project was exhibit at the « EXPO METRO MIAMI BEACH », in Florida, during the Art Basel Miami Beach, from 1st til 3rd of December 2022! www.expometro.co/fr/exhibition/2022-miami-beach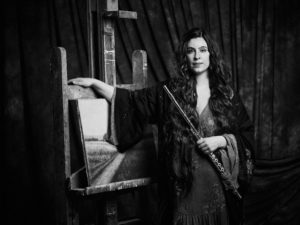 Here is the detailed concept repertoire, and ideas behind the project.
Le nouveau salon, concept CD recording
Le nouveau salon, concept CD recording – version Française