My debut album « LE NOUVEAU SALON » has arrived!  We had an amazing release concert celebration in the Uilenburgersjoel in Amsterdam, on Wednesday 29th of March! Check the pictures in the gallery.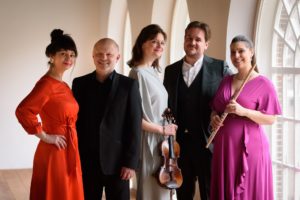 A home experience of a new Proustian Parisian Salon! 
ORDER your CD through the contact form of this website, and it will be sent to you! 20 euros incl VAT (exclusive shipping costs). A web shop will soon be available on this website but in the mean time don't hesitate to order it through the form! Otherwise you can order it through Etcetera records website.
Check out the new video teasers available on the « Audio Videos » section of this website! New full video of Debussy's Syrinx with poem by Mourey and dancer Martin ten Kortenaar!
New interview in French, by Marie-Christine Kok Escalle! Check it out!
« Le Nouveau Salon » is a new perspective on the flute repertoire inspired by the French writer Marcel Proust and his novel « A la Recherche du Temps Perdu » and the Parisians Salons from La Belle Epoque.
Find all the details below: Concept, repertoire, musicians, collaborators.
Release in shop worldwide and online, on all digital platforms: 1st of April 2023 on ETCETERA RECORDS!
Projected supported by « Sena Muziekproductiefonds » and the Prins Bernhard Cultuur fonds.
And a very successful crowdfunding campaign on « Voordekunst », thank you so much to all the 196 donators!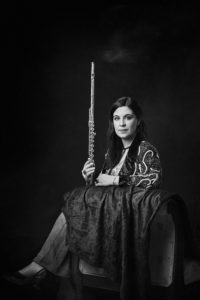 Musicians:
Sarah Ouakrat, Flute
Floor Le Coultre, violin
Maarten Den Hengst, piano
Ivana Alkovic, piano
Michael Bennett, tenor
Recording Producer: Guido Tichelman
Recording location: Westvest 90, Schiedam (21-25 Nov. 2022)
Photos by the amazing Visual Artist- Kaupo Kikkas! And a whole series is coming up… stay tuned!
video work: Maarten Elzinga
Special collaboration with the « cercle des artistes européens », 3 special concerts/exhibition projects in 2023! (September, Carré des Coignar Nogent sur Marne /October, Lagny sur Marne/November, auditorio Manuel De Falla in Granada in Spain) www.cercledesartisteseuropeens.com/partenariats-dans-l-art-et-la-culture/
« Le Nouveau Salon » concept project was exhibit at the « EXPO METRO MIAMI BEACH », in Florida, during the Art Basel Miami Beach, from 1st til 3rd of December 2022! www.expometro.co/fr/exhibition/2022-miami-beach