My debut album « LE NOUVEAU SALON » is on its way!!!! A home experience of a new Proustian Parisian Salon! 
-A new perspective on the flute repertoire inspired by the French writer Marcel Proust and his novel « A la Recherche du Temps Perdu » and the Parisians Salons from La Belle Epoque.-
Find all the details below: Concept, repertoire musicians, collaborators.
Release: 17th March 2023 on GLOBE RECORDS- New Arts International.

Projected supported by « Sena Muziekproductiefonds » and the Prins Bernhard Cultuur fonds.

And a very successful crowdfunding campaign on « Voordekunst », thank you so much to all the 196 donators!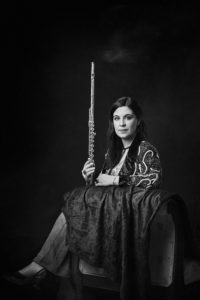 Musicians:
Sarah Ouakrat, Flute
Floor Le Coultre, violin
Maarten Den Hengst, piano
Ivana Alkovic, piano
Michael Bennett, tenor
Sound engineer: Guido Tichelman
Recording location: Westvest 90, Schiedam (21-25 Nov. 2022)
Photos by the amazing Visual Artist- Kaupo Kikkas! And a whole series is coming up… stay tuned!
Special collaboration with the « cercle des artistes européens », concert/exhibition in 2023! www.cercledesartisteseuropeens.com/partenariats-dans-l-art-et-la-culture/
« Le Nouveau Salon » will be exhibit at the « EXPO METRO MIAMI BEACH », in Florida, during the Art Basel Miami Beach, from 1st til 3rd of December 2022! How exciting! www.expometro.co/fr/exhibition/2022-miami-beach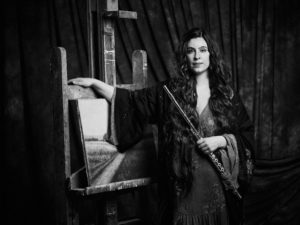 Here is the detailed concept repertoire, and ideas behind the project.  A crowdfunding campaign will follow in the next weeks on « voordekunst.nl » in order to help me realise this very special project, provide video material and clips, but also making a limited edition LP.
Le nouveau salon, concept CD recording
Le nouveau salon, concept CD recording – version Française
try-out concerts in November, before the official recording, get your tickets:
–7th of November, 19.30, in the Hague (NL), Davidsbündler Music Academy,  try-out concert of my debut album, solo and chamber music. (Schubert/Ravel/Debussy/Prokofiev), with Floor Le Coultre (violin), Maarten den Hengst and Ivana Alkovic (piano), and Michael Bennett (tenor). https://www.davidsbundleracademy.com/event-details/concert-le-nouveau-salon-with-flutist-sarah-ouakrat
–10th of November, 19.30, in Amsterdam Splendor, try-out concert of my debut album, solo and chamber music. same program and team as previously. https://splendoramsterdam.com/agenda/685874/le-nouveau-salon
–12th of November, 15.30, in Haarlem (NL), « Nieuwe Kerk Concerten », try-out concert of my debut Album, solo and chamber music. same program and team. https://nieuwekerkconcertenhaarlem.weebly.com