I am very pleased to welcome you on my website!
The latest updates are now online, stay tuned! (from 27/08/2022)

The new season 2022/2023 has started and is full of exciting projects!
-I am particularly busy with my upcoming debut album, a home experience of a new Proustian Parisian Salon! This ambitious recording project will combine an innovating look on the flute repertoire to the French writer Marcel Proust and his novel « A la recherche du temps perdu » and the musical life of the Parisian « Salons » from « La belle Epoque »… Together with a fantastic team of five musicians, master sound engineer Guido Tichelman and visual artist Kaupo Kikkas. Keep following my social media or  the « project » section of this website for more information and gradual updates until the release in 2023!!!
-New partnership with the « Cercles des artistes Europeens » in France, painting exhibition/poetry and music about Proust and my upcoming debut album, concert/exhibition in 2023! www.cercledesartisteseuropeens.com/partenariats-dans-l-art-et-la-culture/
-I started my season with a very special project, guesting in Belgium to record the music for the theatre piece of Lisaboa Houbrechts « Vake Poes; of hoe god verdween » (Pépé Chat ou comment dieu a disparu) together with the Opera Ballet Vlaanderen and Pedro Beriso. It will be premiered and tour in Belgium, France and The Netherlands from February until June 2023. check info and dates on www.lesballetscdela.be/nl/projects/productions/grandpa-puss-or-how-god-disappeared/info/
-Celebrating the 5 year Anniversary of Pynarello with an awesome concert on 11th of September, together with Gallowstreet at 20.00 on the Ponton  of the « Singel » for « TivoliVredenburg in Utrecht! It will be fun, don't miss it! And it is challenging to learn by hart, believe me!
-Returning to Zurich to play with my beloved ensemble Collegium Novum Zurich in September for « Die Doppelstimmung » in St. Jakob church. Work by Xenakis, Djordevic and Haubensak! Check for more info and tickets on: www.cnz.ch
-Great ballet productions coming up with my orchestra in Amsterdam National Opera and Ballet including lots of Tchaikovsky: Sleeping Beauty and Swan Lake! check www.operaballet.nl and www.hetballetorkest.nl
Interview of Marion Schopman in the summer issue of « FLUIT », the dutch flute magazine from NFG. (July 2020)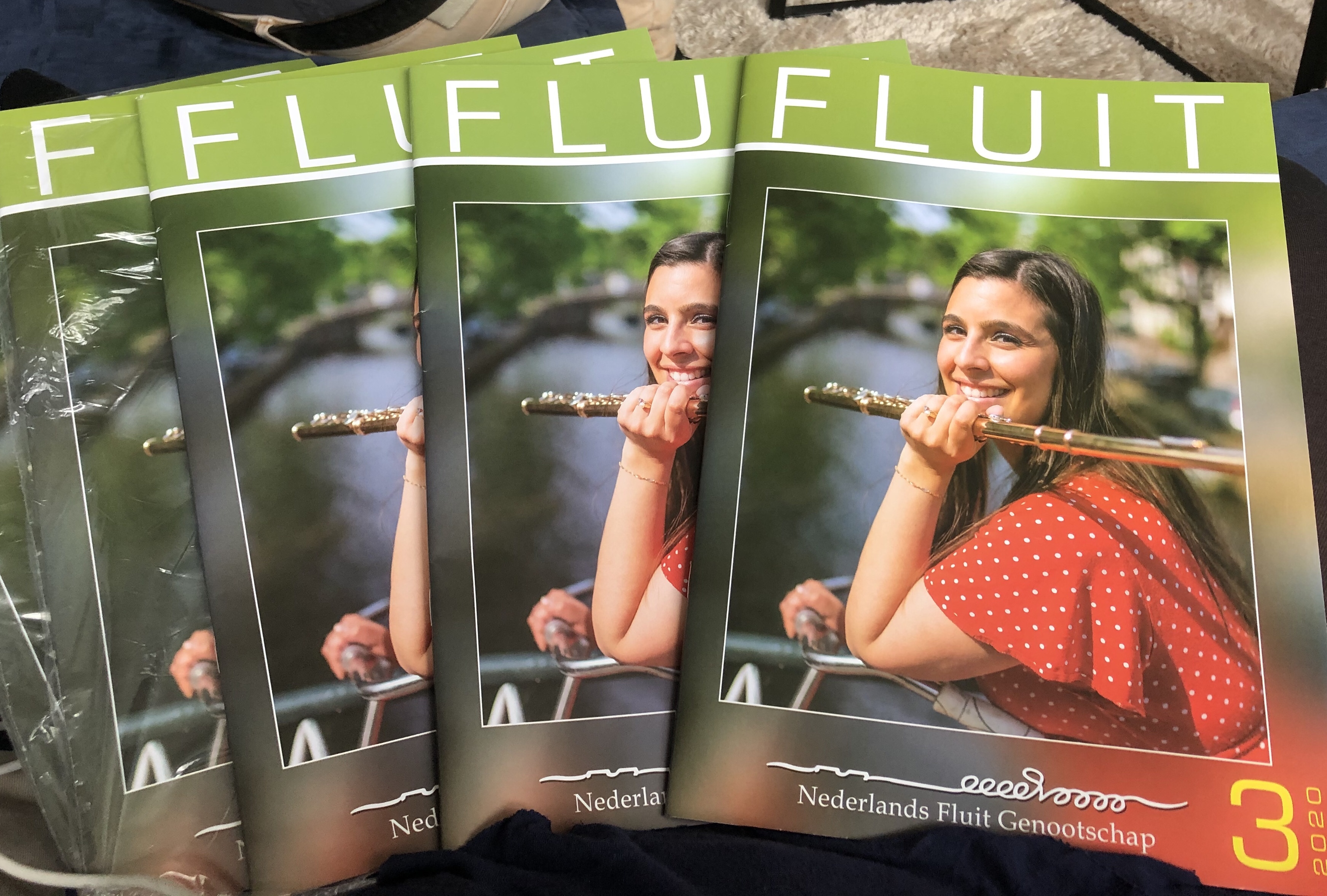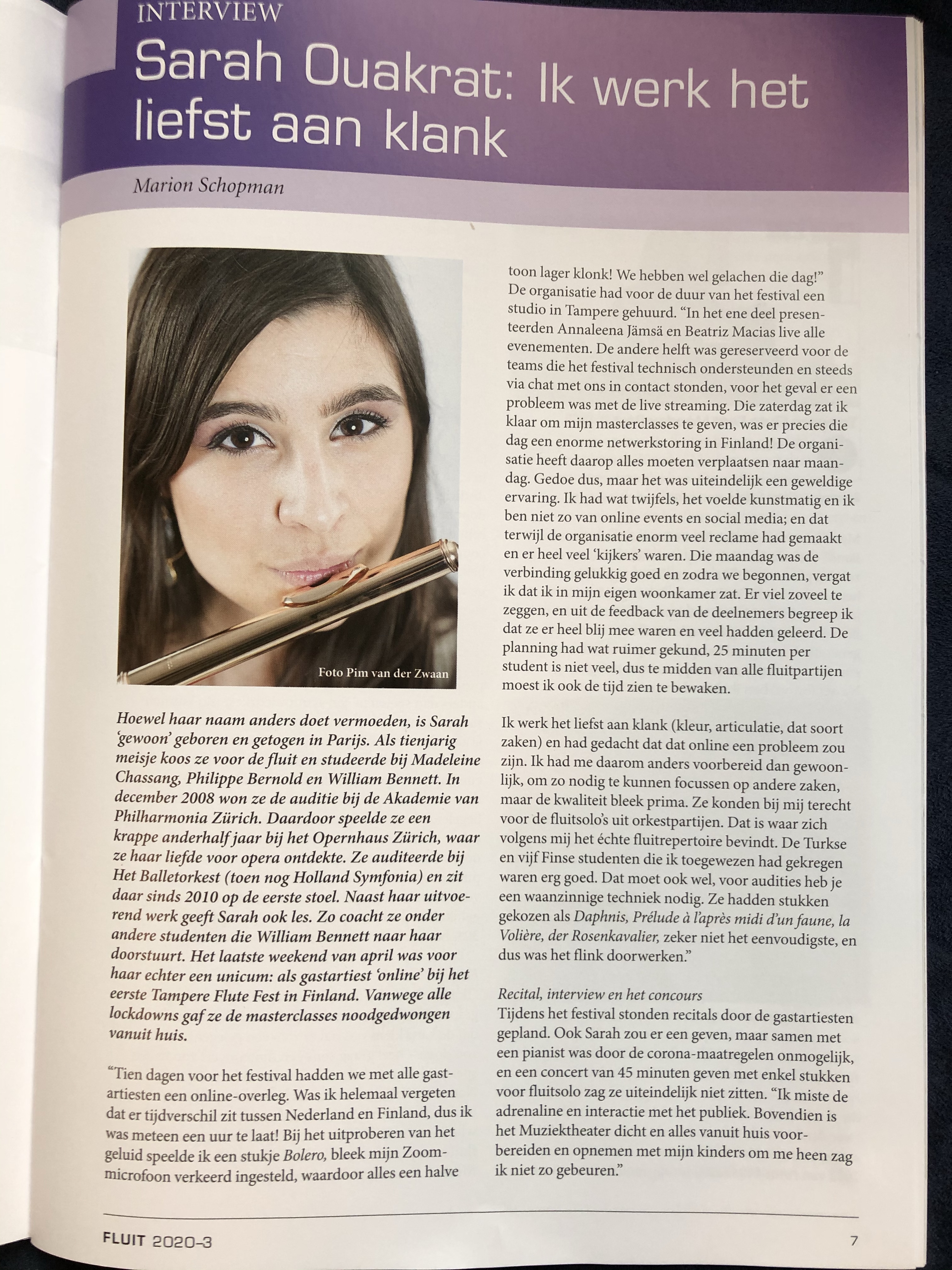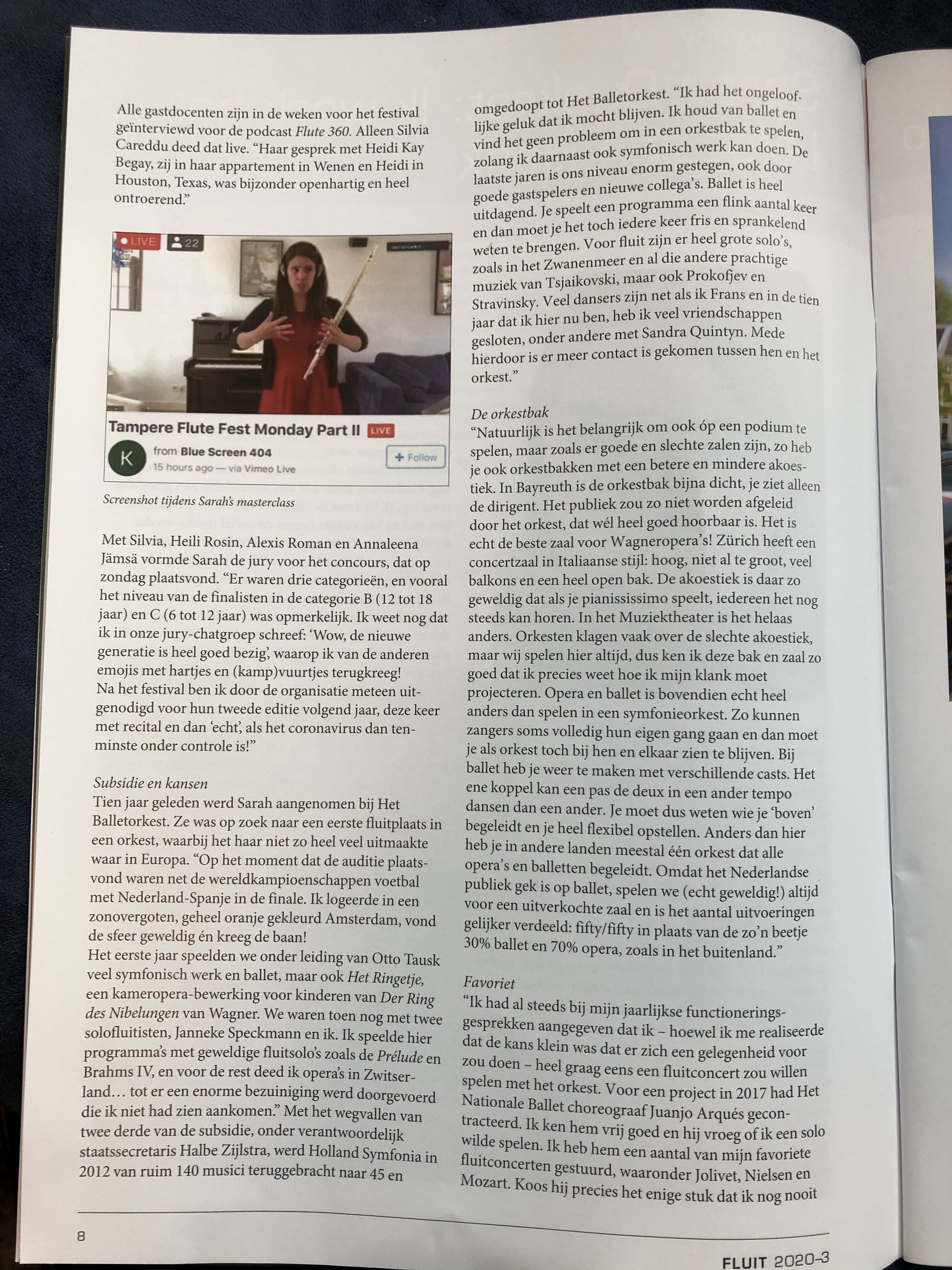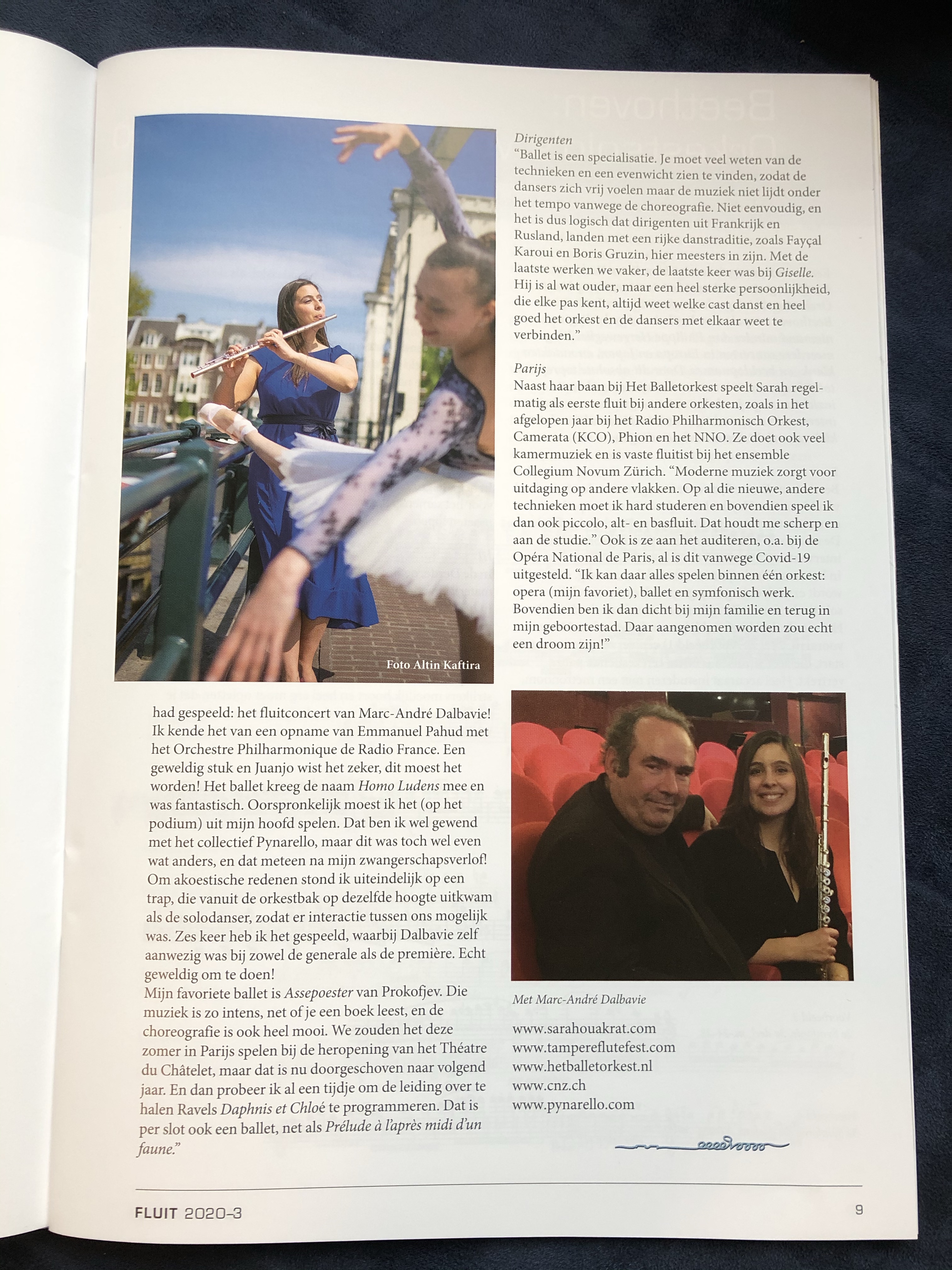 Private live or online lessons available from now on, do not hesitate to contact me through the contact form!