I am very pleased to welcome you on my website!
The latest updates are now online, stay tuned! (from 30/06/2020)

I hope this message finds you healthy and as close as possible to your love ones during these very uncommun times…
-My first chamber music concert with live audience since the lockdown will take place next Saturday, July 4th, in Zürich Switzerland! I can't wait to performe live again, especially these masterpieces! Check the concert page to find out the details…
-I am very happy to finally show you the result of a rather original photoshoot with my friend and colleague dancer Sandra Quintyn, by the talented photographer Altin Kaftira, in beautiful Amsterdam! Check it out in the gallery!
-After a successful 1st Tampere Flute Fest, from home, live online (due to the circumstances of Covid-19), I am very pleased to announce that I have been reinvited to the second edition of the festival which will take place in Finland, April 23-25, 2021 in Tampere Talo, Tampere's convention center. I am thrilled to have been also appointed competition coordinator for orchestral audition masterclasses…
-New interview (by Marion Schopman) in the summer issue of « FLUIT« , the dutch Flute magazine from NFG (July 2020), check it out if you can read dutch and get your copy! Look who is on the cover…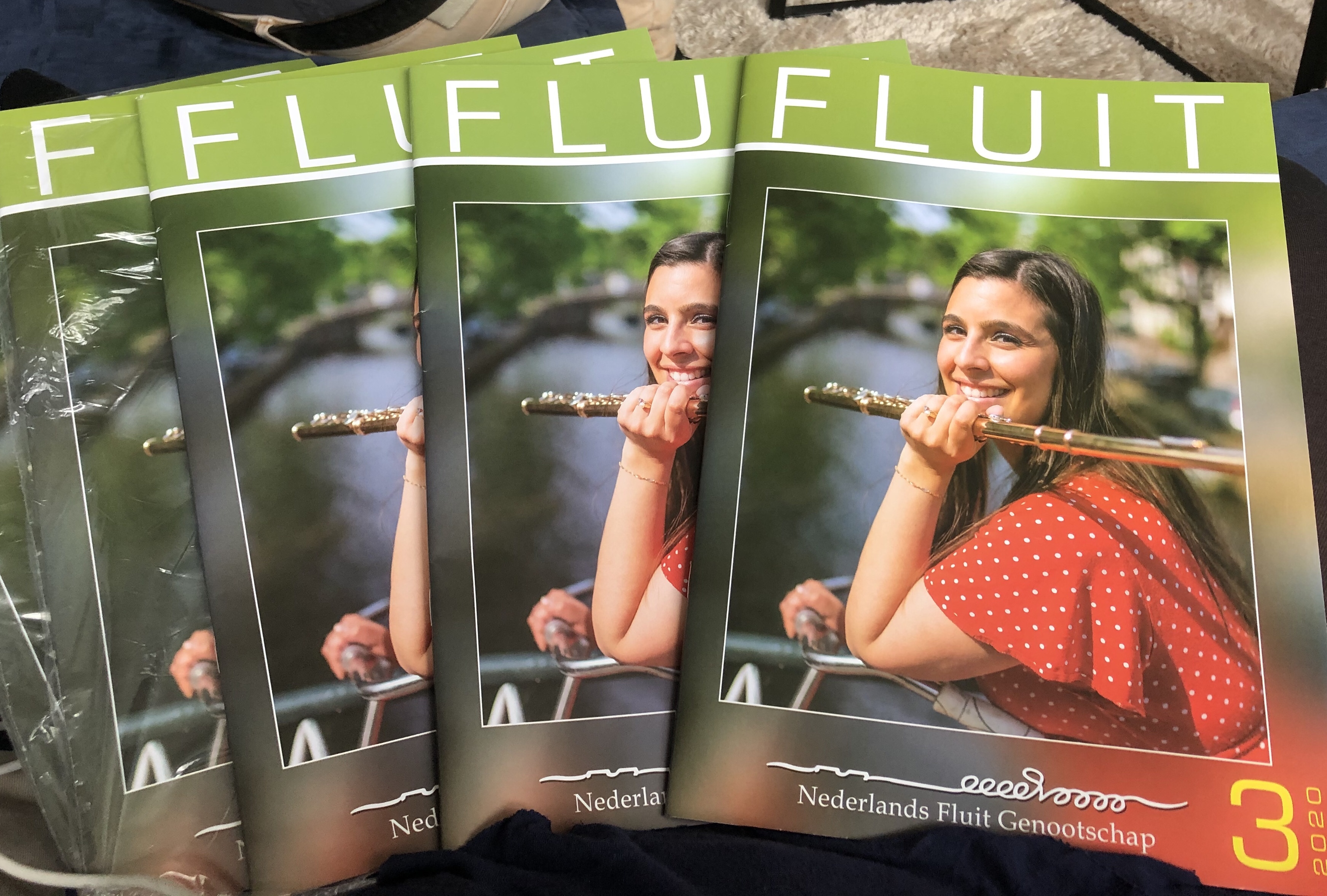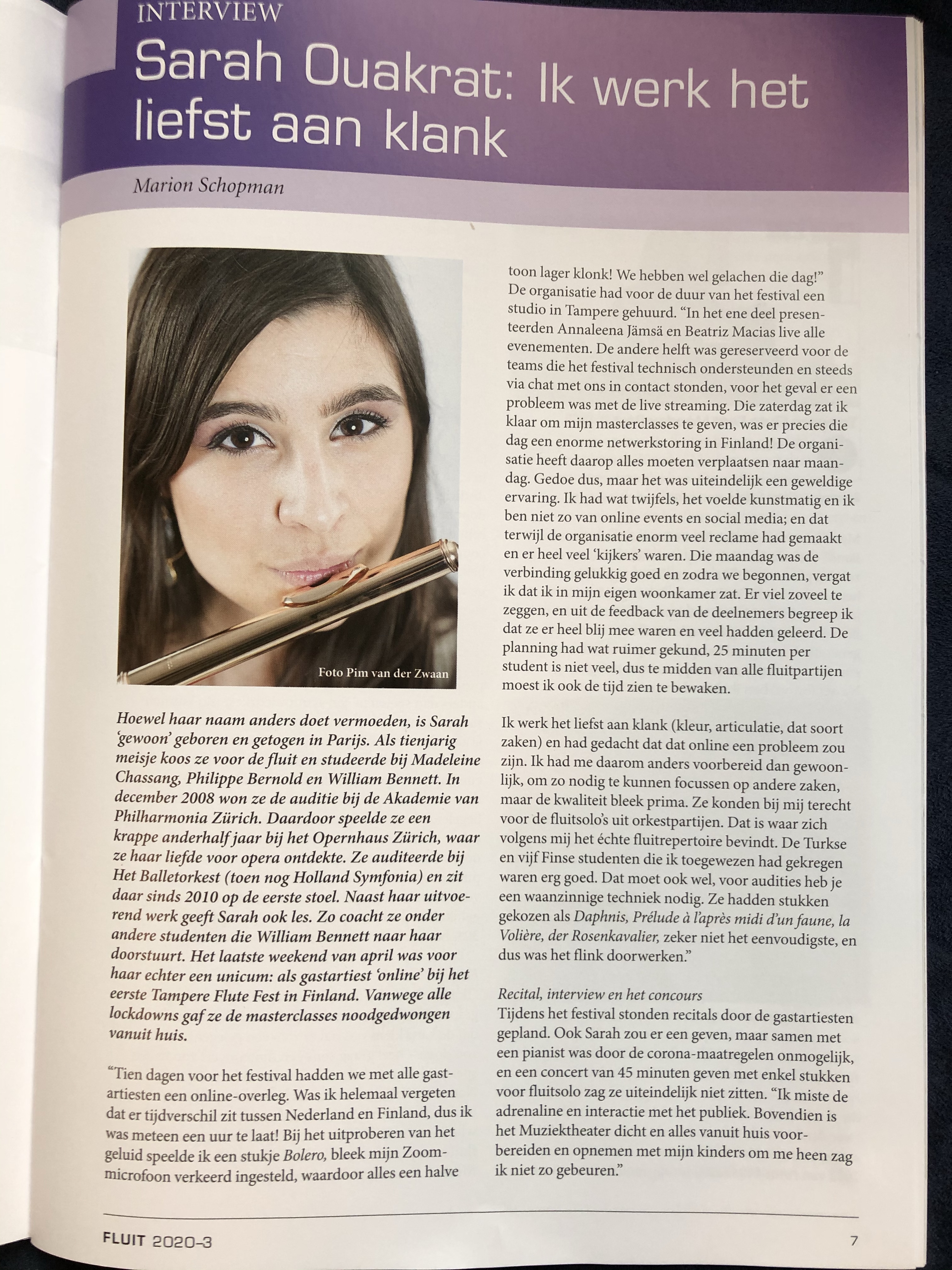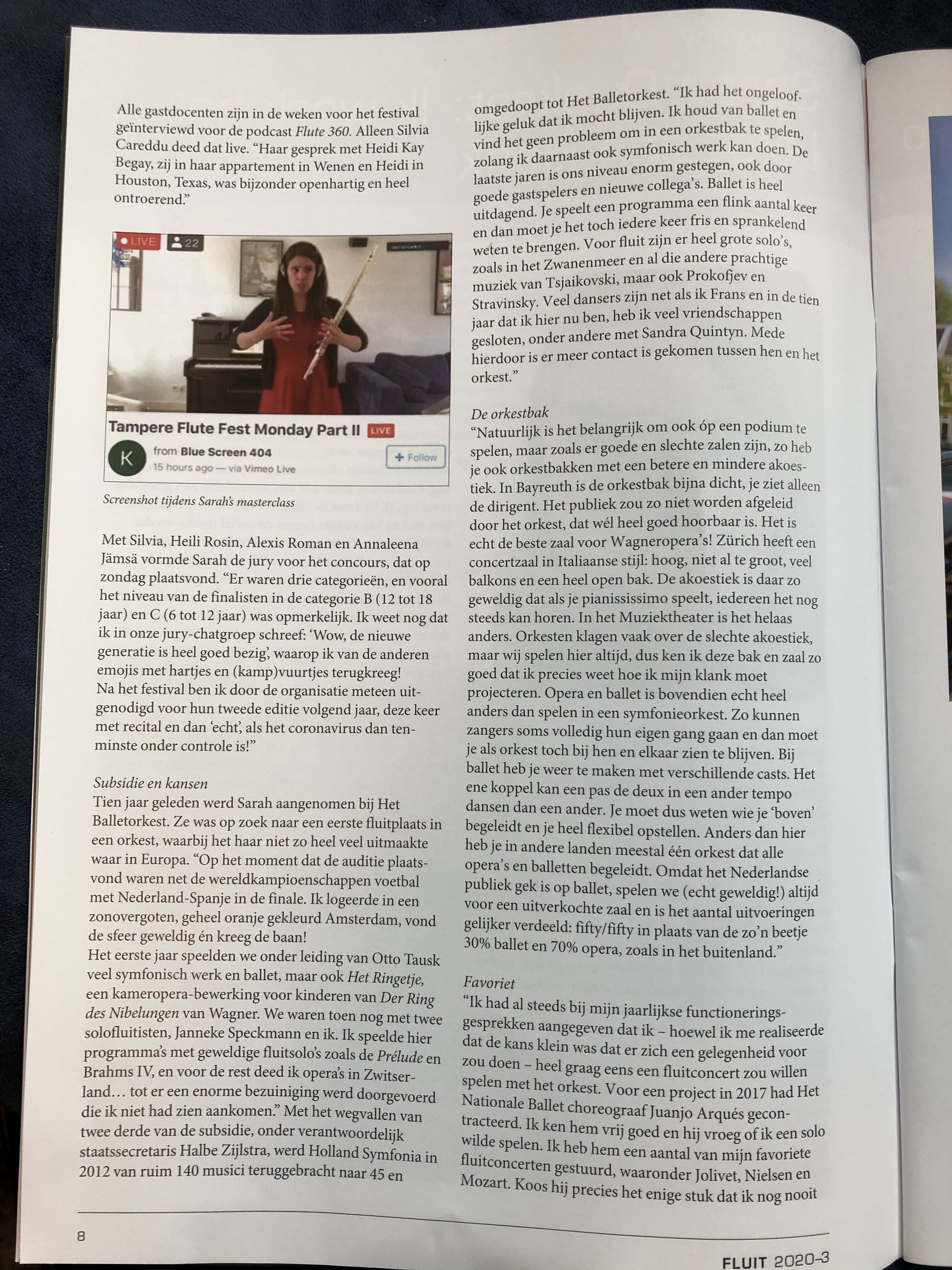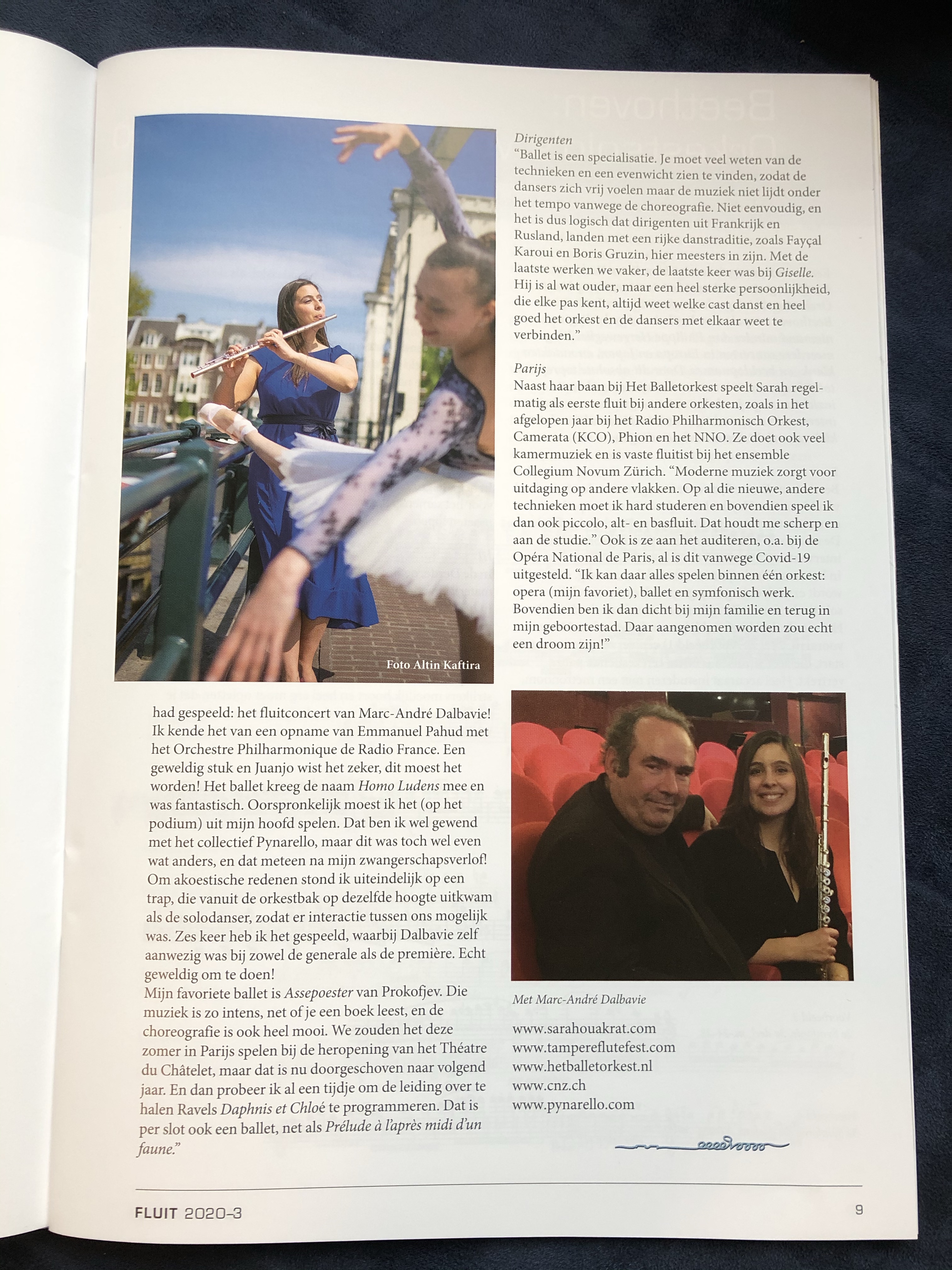 -« A rebel collective with a ribbon! We (« Pynarelli ») are very honored to have been awarded a Podium Witterman Ribbon! A thousand thanks to the editorial staff of Podium Witterman and to everyone who cares for us! Follow us on Instagram and subscribe to our Youtube Channel! WE WILL BE BACK!!!! www.pynarello.com, love from all Pynarelli »
-nice season 2020/2021 coming up with Collegium Novum Zürich in the Tonhalle Maag and some other exciting venues! including a tour to Russia, St-Petersburg in May 2021! www.cnz.ch
-The second half of the season 2020/2021 with the Dutch National Ballet is now officialy released! Book your tickets! We are now looking forward to discover the first half, … but still need to wait due to the uncertainties of the rules regarding the coronavirus … keep an eye on www.operballet.nl for the latest updates…
-Unfortunately, our summer tour 2020 to Paris with the ballet Cinderella for « les étés de la danse » in the « théâtre du Chatelet » will not take place due to the coronavirus, but it seems it is only postponed and not entirely canceled! Stay positive!
–Online lessons available from now on, do not hesitate to contact me through the contact form!
-I had the opportunity to be interviewed by Dr. Heidi Kay Begay for her Flute 360 podcast; chek the epsidoe E102 with the link bellow! A distinguished flute scholar, Dr.Heidi Kay Begay is the host of the Flute 360 Podcast which delivers free, educational episodes for flutists around the world. She is currently on the Archives and Oral History Committee through the National Flute Association (NFA) and has been an adjudicator for the Texas Music Educators Association (TMEA). Dr. Begay's research publications are featured in Flute View and Flute Talk magazines.